Fitness is main concern for everyone. Most of us are involved into some or the other practice or a form of exercise to maintain our fitness levels. Busy work schedules and deadlines are major contributors to degrading health conditions. When one is busy counting the clock to meet the deadlines, where will he/she have the time to keep a track of their fitness? To make things easier fitness trackers keeps you updated on your physical fitness levels.  I always find fitness tracking devices the ideal device to keep you in shape and healthy. For me, Sanjeet Veen these trackers have become a part of my daily routine to achieve my goals.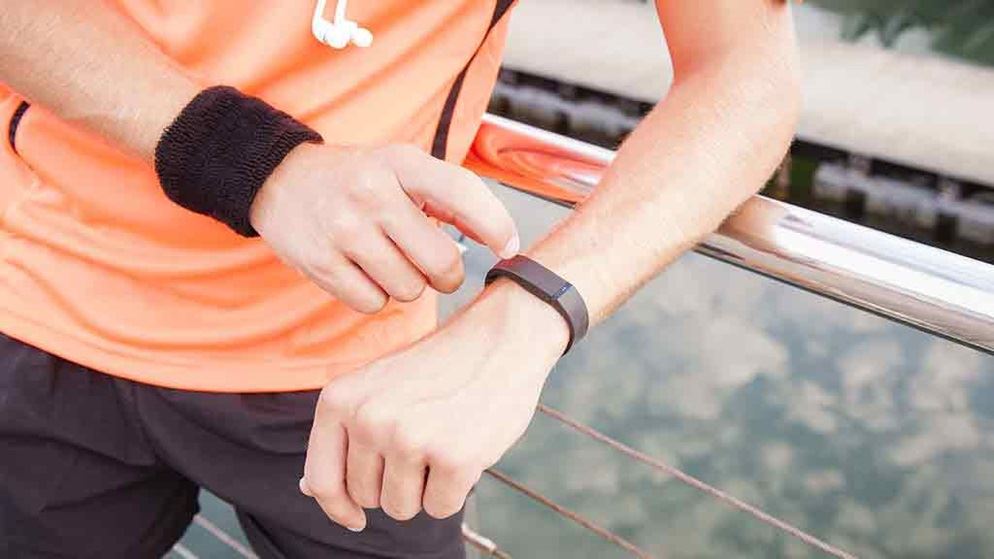 The fitness tracker is an amazing device that can monitor your activity with excellent accuracy. These trackers help to measure pulse, quality of sleep and steps count. Few trackers also helps to give you an overall count on the number of calories burned on a specific day.
Fitbit charger HR- Considered one of the best tracker added features like cycling and running tracking is one such instrument must to measure your routine. This discreet and comfortable device is compatible with android, IOS, windows phone. The battery life is extended up to five days is easily connected with Bluetooth. The deliberately neutral design and the flexible strap not only make it comfortable to wear but also offer a distinct style. Better or worse, this device helps you achieve your fitness goals.
Microsoft Band 2- A better look bestowed with great comfort and excellent screen is another amazing tracking device. This versatile fitness device is accommodated with 11 sensors like heart rate sensors, gyroscope, GPS, ambient light sensor, body temperature sensor, UV sensor etc. Compatible on windows, android OS keeps track on gym, running cycling, golf, and other sport activities. The device might not provide excellent battery life; however, it is charged fast to 100% in just 3o minutes.
Jawbone UP3-A tracker that comes in style and offers excellent tracking measurement. The device is only compatible with android and iOS. With 7 days of battery life, one does not have to worry about the battery being drained. Therefore, if you are planning your fitness goal for a week, then this device is quite handy and comfortable to help you reach your target.
Depending upon the requirement and affordability, one can pick a fitness tracker as per their choice. These bands are now available in impressive designs that one does not have to worry about the look.
3 Best Fitness Trackers to Keep You On Track